??? ♡♥♥
Introducing The Jean Michel-Basquiat Reebok Pumps ♡♥♥ ;)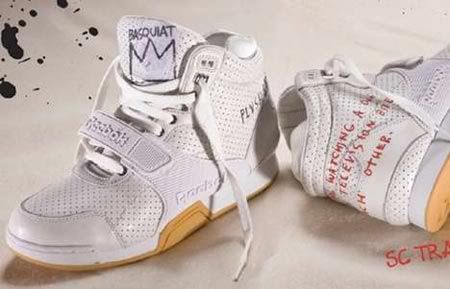 $140

Part of the collection the brand has released for the legendary artist….these are hot!
To Be Honest I Don't Fuck With ... Reeboks But, I Like This ...

"Reebok
Baby
You need to drop some new things
Have you ever had shoes without shoe strings? "
What's That Ye ?
"Run This Town"