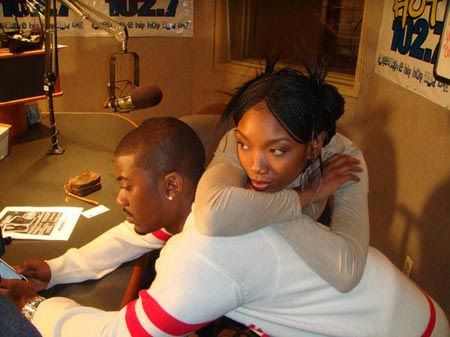 ??? ♡♥♥

In a recent Parade Magazine interview Brandy who's slowly making a comeback to the scene talked about growing closer to her brother Ray J since the two are now doing more business together.

We are very close, almost scary close! [laughs] We don't have sibling rivalry, but discovering different aspects of our relationships on the show is very interesting. For example, Ray is very business savvy while I'm not. I'm very emotional and very artistic. He is too, but he's more into 'I've got to make money.' Sometimes I want him to just be my brother all the time, but he can't because he's a businessman. Plus, there was a period of time when we didn't work so closely together, so when we'd come together it would just be 'brother' and 'sister.' Now that we're starting a company and show together I'm seeing different sides of our relationship, which is good because it's brought us closer in the areas that we didn't know existed in our relationship."

Check out our interview with Ray J where he talked about some of the things that he and his sister will be getting into this year….